---

Imprudence by Gail Carriger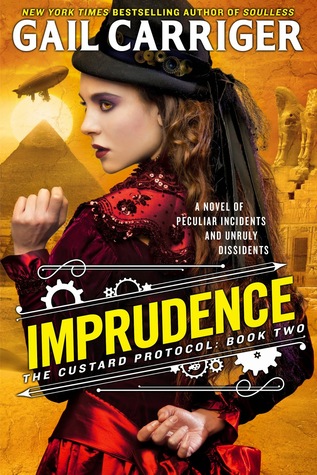 Lady Prudence Akeldama Maccon and her crew fly the Spotted Custard to Egypt to convey Lord & Lady Maccon to the only place they can safely retire. After leaving both of her parents under the influence of the Godbreaker Plague, Prudence continues further inland in search of a secretive pride of werelionesses. Her voyage is complicated by the carnal relationship she shares with her chief engineer, and the tensions it is causing amidst the crew.
The latest novel in Gail Carriger's steampunky, Victorian urban fantasy universe & by far the most disappointing. I loved parts of this book, but most of the story centered on the elements I enjoyed least, namely Rue & Quesnel's relationship. I didn't find him likable or charming at all in the first book & I was hoping he would turn out to be the losing side of a love triangle (look, a character has to be pretty bad for me to hope for a love triangle!) but that wasn't the case. I hated everything about the way the main relationship was developed. It was obvious, predictable, tropey and sexist. The whole thing left a sour taste in my mouth.
Less slut-shamey plots in which I'm supposed to root for cocky stereotypes of my home country *NAMED AFTER FISH SAUSAGE* and more political intrigue & werewolf/vampire drama. Thank goodness there's a shorter piece coming about Lyall, Biffy & Lord Akeldama.
---

Sorcerer to the Crown by Zen Cho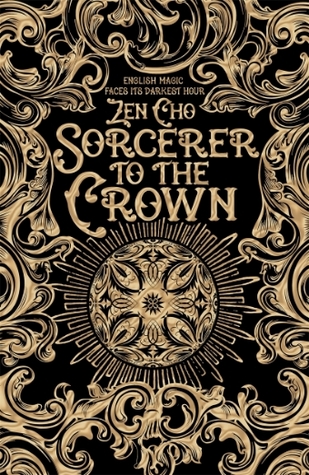 Zacharias Wythe is the first black man to be appointed Sorcerer Royal to the Crown of England, and he has more than his fair share of troubles to contend with: from the decline of British magic to opposition from his fellow sorcerers, and a rumour that he murdered his adoptive father. Plus someone is trying to kill him. Meanwhile, Prunella Gentleman, a young mixed-race woman too clever & too magical for her surroundings, resolves to make a new life for herself in London, by way of selling the contents of her late father's valise of magical treasures.
This story ticked absolutely all of my boxes, with a great balance of action, mystery, magic, romance and politics. I loved the characters, their subtleties & how they interacted with each other, the way that the various mysteries were resolved and the themes explored in the story. Probably my favourite novel I've read so far this year.
I did a full review on my Youtube channel, and there's a giveaway here on the blog.
---

False Hearts by Laura Lam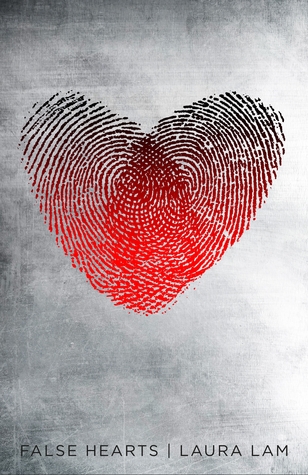 Twin sisters Teama & Tila never had any secrets from each other – how could they, when they spent the first sixteen years of their lives conjoined? Together, they escaped the cult in which they were born, survived a rare medical procedure to separate them & built lives from themselves in San Francisco. One night, Tila comes home to her covered in blood, only to get immediately arrested for the first civilian murder in decades. In order to clear her sister's name, Taema takes on her identity and her place at the heart of the Ratel, the city's most dangerous criminal organisation. As Taema delves deeper into an underworld of drugs and violence, she comes to question everything she thought she knew about her twin sister, and the life they've led.
The story was tense, with Taema's uncertainty & anger palpable throughout. The risks Taema took for her sister – going undercover as Tila, entering drug-addled dreams, taking on mob leaders – all felt terrifying, both justified by the necessity of clearing Tila's name and undermined by the never-ending questions around the possibility of Tila's guilt. The two strands of the narrative, Taema's and Tila's, came together very nicely at the end. I wish there had been more on T & T learning how to live outside of the cult for the first time, but that clearly did not belong in the story. I just like weird cults too much (and there is plenty of that)!
Also, some wonderfully gory violence!
---

Nancy Parker's Diary of Detection by Julia Lee
There's mystery and mayhem aplenty in this fun middle-grade novel. Our protagonist is Nancy Parker, a maidservant with an overactive imagination and dreams of becoming a detective. When she goes to Seabourne with her new employer, she finds rumours of theft, two other teenage would-be=detectives and heaps of suspicious behaviour.
This was great fun to read and I really enjoyed the three main characters, as well as the writing and formatting style of the passages from Nancy's Diary. The 1920s setting is great and the subtle explorations of class issues within the narrative gave it some extra depth. The word murder in the tagline is slightly misleading (there is no corpse at all), but the story does include very nefarious deeds being planned and put in motion!
As an adult reader, I found the plot frustrating at times: One mystery is resolved quickly, the other does not emerge until later, but I found the solutions to both fairly predictable. It makes complete sense within the story why the characters don't jump to the same conclusions as I would though, and I would definitely recommend this book for young readers. My only complaints come from my being outside the target demographic.
I'm planning to give the book to a friend who has two young daughters who I'm sure will love it.
---

Ghost Talkers by Mary Robinette Kowal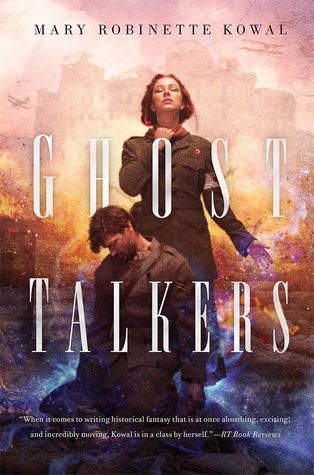 Review coming soon!










---