There's only one month left in the year and there are a lot of things that I wanted to get to this year that I didn't get to. Even though I've got some time off in the coming month & I'm going to be traveling for the holidays, I don't know how much I'll be able to read. So I had a think about the books I want to read the most, and put this list together to help me keep a better focus on them.
I can't believe I haven't read this book yet! This is a bestselling contemporary YA novel that was inspired by the Black Lives Matter movement. It's about a black teenager named Starr who witnesses the death of her friend, a young black man, at the hands of a white police officer. This book has been extremely successful & I've heard such great things about it, I definitely want to get to it especially since there is now a movie in the works.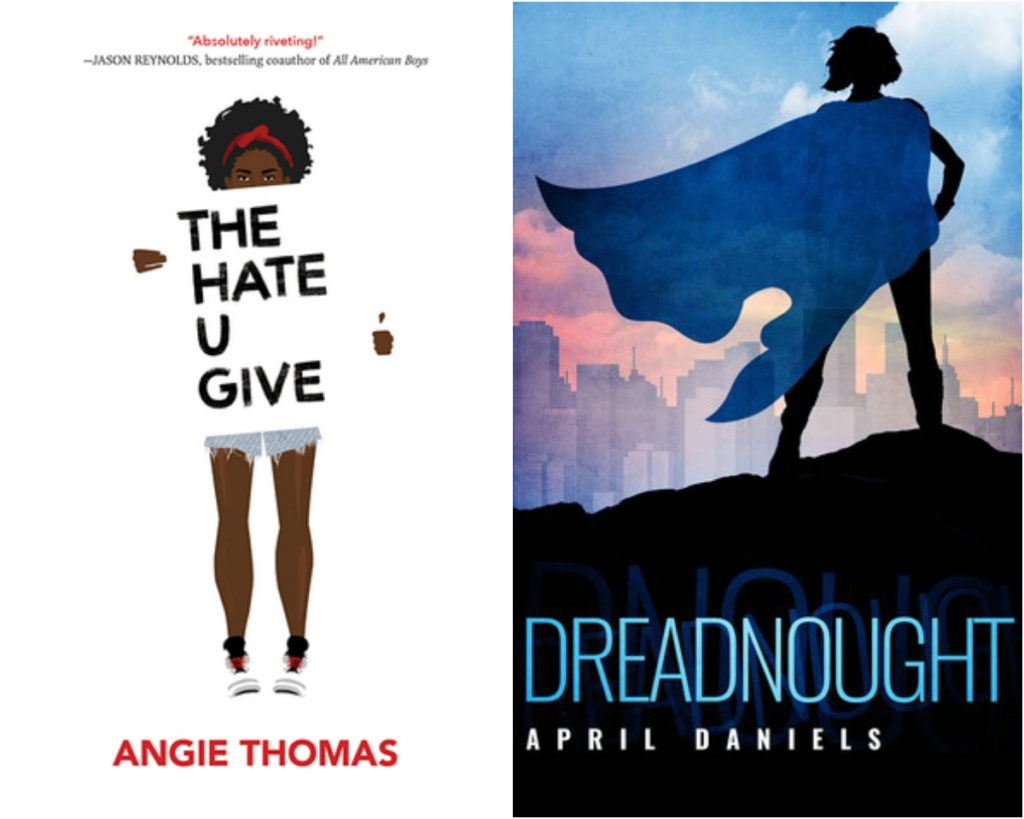 A YA novel about a transgender girl who witnesses the death of a superhero and accidentally inherits his superpowers, including suddenly having the body she was always meant to have. She has to deal with the people in her life who didn't know she was trans and want to 'cure' her. This is a really captivating premise and it sounds like nothing I've read before.
I've honestly got no idea what these novellas are about but I've been drooling over those covers for ages! I ended up buying physical copies of both of these because I have no self-control and they are so pretty. I've heard such great things about these novellas from friends of mine whose bookish opinions I trust, so I can't wait to read them! These are being marketed as companion novellas, but I've been advised to start with The Black Tides of Heaven, so that what I'm going with.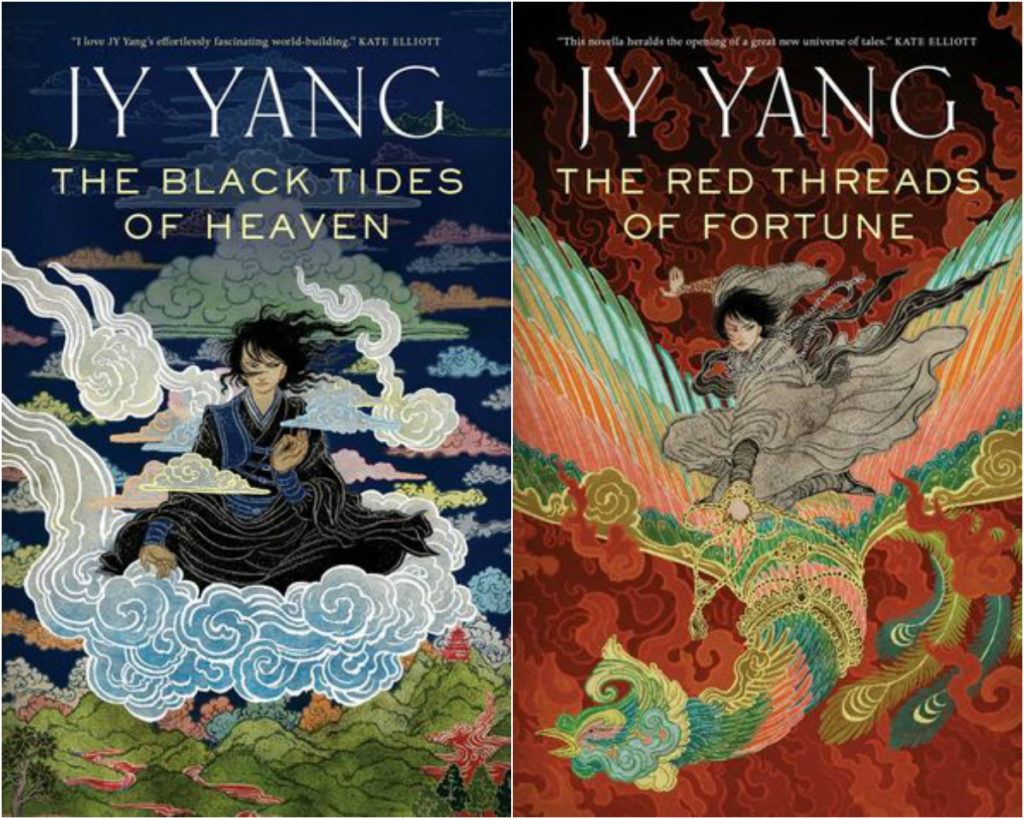 It's a western-style alternate history with hippos! I love historical fantasy and while I'm not massively into westerns, the hippos have me really intrigued! I really love Sarah Gailey's Twitter and her non-fiction so I'm looking forward to trying out her fiction. This is also a novella, which is obviously very good for that end-of-year reading goals catch-up.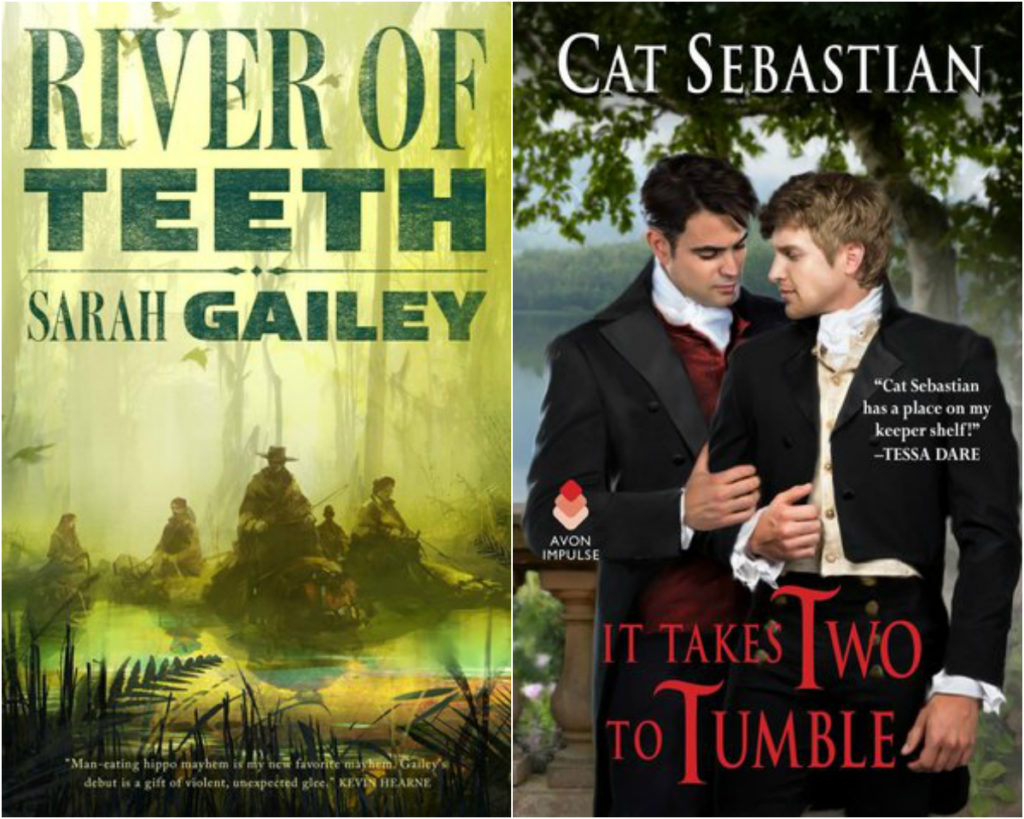 Cat Sebastian's m/m historical romances are one of my favourite discoveries of 2017, so I'm super hyped for her next book, coming out next week! My friends Kay & Chelsea both got ARCs for this book and described it on their podcast as "basically The Sound of Music, but with two dudes and really, really hot sex scenes" so I am HERE FOR THAT.
The buzz for this book has been going strong since spring – how could it not with an elevator pitch like "lesbian space pirate adventures"? When I was looking to pre-order my copy, I realised that the paperback came out only about a week after the hardback, so I waited a bit to get the cheaper copy, but now it's on my shelf & it's going to get read.