For the past thirteen years, which I've just realised is half my life, my older brother has organised a theatre festival in a tiny village in Southern France.
It is a quaint, adorable little place, so tiny that the only businesses are a small cafe-restaurant and a bakery with a corner-shop type room at the back that sells mostly local wines. I kid you not, it is one of the Frenchest places I know.
Seriously Frenchest thing ever – I was working on my prologue, and then all of the sudden, let there be dudes dressed as horses…
And during the festival, the village transforms into a temple of hipsteriness – all the decorations are made from recycled materials, you have to pay for your plastic cup and there are dry toilets. Seriously, it's as if the whole place were already Instagrammed – of course, I still instagrammed the pictures.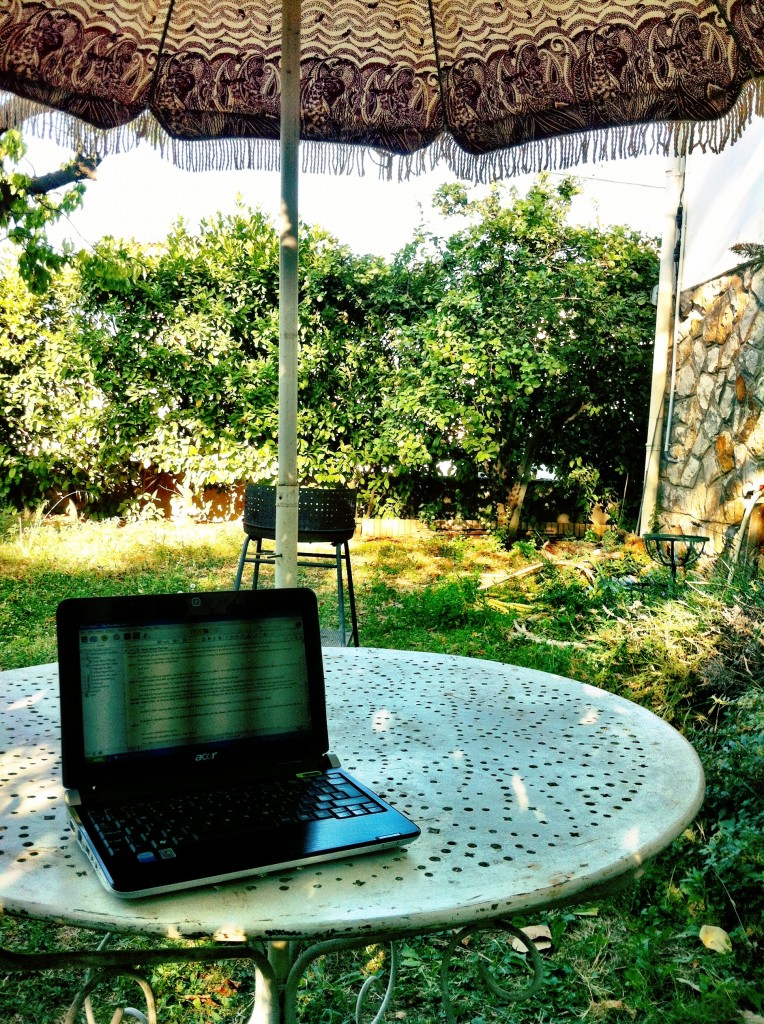 Going out there to watch outdoors theatre, lounge under the trees by the second-hand book seller's stall, and drink local, organic beer while I write was a seriously good way to spend a week-end – I'll never again leave my netbook at home when I go. I got so much work done!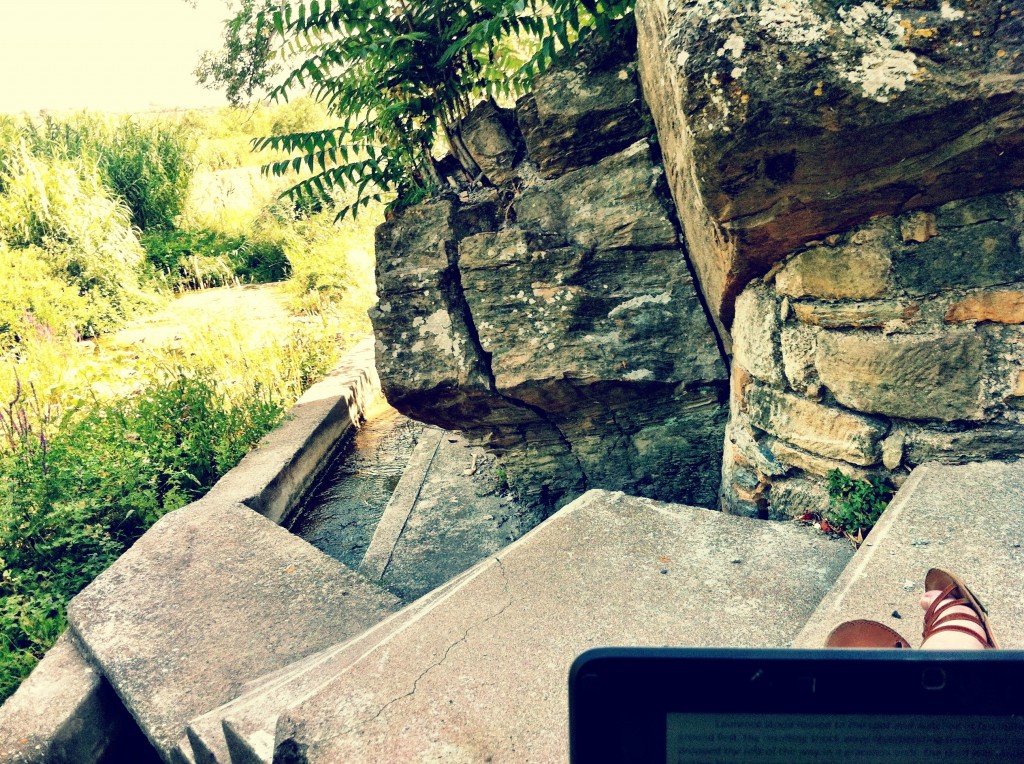 And I think the fact that I had no one to speak English to for the whole holiday was more than a contributing factor. I love playing with the English language, it rarely ever stops being tons of fun. And I think the fact that I couldn't indulge my English addiction with speaking meant I was all the more keen to indulge it with writing.