As you may have seen on twitter a few weeks back, I finished the first draft of The Paradise Swarm. It's riddled with plot holes and doesn't quite have an ending, but it's done! Honestly, I was starting to doubt I would actually get even this far.
I've taken a couple of weeks off, and now it's time to whip that novel into shape. I know editing makes some writers want to tear their own hair out, but I enjoy the process immensely. Being able to take the book apart and put it back together again better to make it look like I was really smart in the first place is just exhilarating.
Anyway, Phase One of Operation Editing is to read the novel critically and make notes. I'm putting the manuscript through Holly Lisle's How To Revise Your Novel course, which I tried once before and found really useful. It's an in-depth course which is going to take a long time to work through, but I know it'll make the book heaps better.
So far, I've made notes on the first six chapters and I've found some stuff there that's not too shabby. Of course, there is a lot that needs fixing (specifically, a lot that is not at all subtle), but by and large, it's not as bad as I thought it would be. I can't lie, the amount of changes to be made is slightly terrifying.
Here are a few things I know for a fact I'll have to do: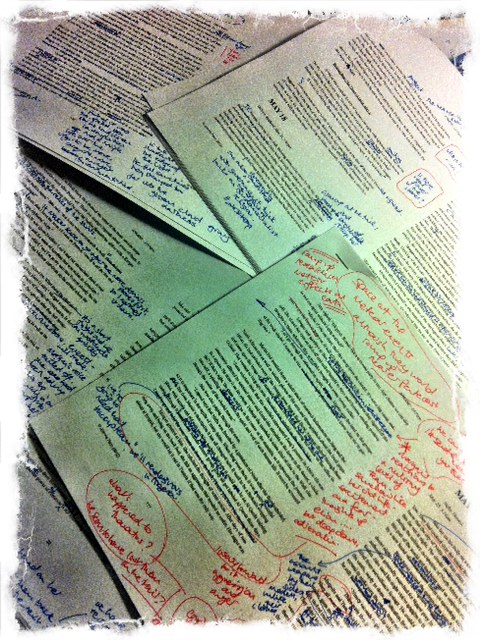 Re-write at least two chapters in a different PoV, most likely many more than that.

Write in the characters' motivations and reasoning for deciding to work together. Currently the reasoning is very obviously "So that plot can happen" and that's not going to fly.

Add all the things that my past self put in brackets for my future self to add in. Darn past self, I hate her.

Fix the made up science! Luckily as the novel happens in the 1850s, it's okay for the characters not to properly understand the made-up science.

EEP!! So much work to do! I'm going to see my family in a few days and flying out early in the morning. I'm hoping to get some work done as I'm travelling and while I'm on holidays.
Please let me know if you've got any advice from your own editing experience, or if you know any good resources I should check out! And wish me luck…